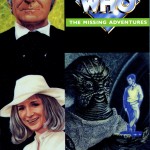 reseña del libro de Doctor Who Virgin Books de la colección Missing Adventures The Scales of Injustice
[...]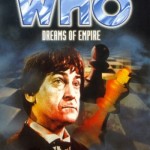 Dreams of Empire es una novela de BBC Past Doctor Adventures, está escrita por Justin Richards, protagonizado por el Segundo Doctor, Victoria y Jamie.
[...]
Vampire Science es la segunda novela de la colección Eighth Doctor Adventures de BBC Books, escrita por Kate Orman y Jonathan Blum, protagonizada por el Octavo Doctor y Sam Jones.
El personaje de Sam Jones, que fue imaginado inicialmente por Terrance Dicks en EDA: The Eight Doctors, es aquí donde realmente empieza a desarrollarse.
[...]