Posts Tagged 'Rostro de Boe'
-
ÚLTIMOS ARTÍCULOS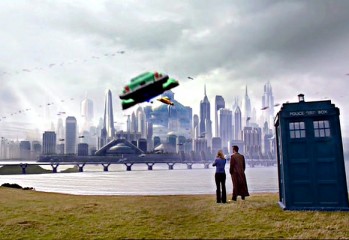 New Earth (Nueva Tierra) fue el primer episodio de la segunda temporada de Doctor Who, la nueva serie, y la mitad de la trilogía que se compone además de "The End of the World" (El Fin del Mundo) y "Gridlock" (Atasco). Cuenta con la reaparición del Rostro de Boe y de Cassandra O'Brien, e introduce el misterio que rodea al Rostro en lo que más tarde sería parte del arco argumental de la tercera temporada. También es el primer episodio de la nueva serie, que no ocurre en la Tierra, ni en su órbita.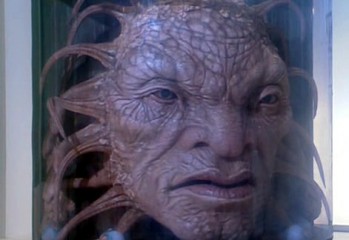 El Rostro de Boe, es un hombre Boekind, cuya apariencia externa es la de una cabeza gigante humanoide. Aunque rara vez emite algo más que gruñidos, es capaz de comunicarse utilizando la telepatía.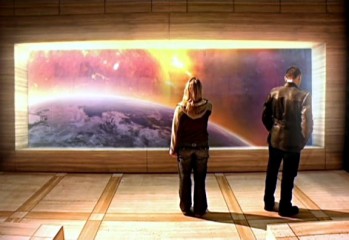 The End Of the World (El Fin del Mundo) es la segunda de las aventuras de la primera temporada de Doctor Who la Nueva Serie. Fue la primera vez que se viaja al futuro en la Nueva Serie.Es la primera vez que el Director Euros Lyn participó en la Serie Doctor Who.