Posts Tagged 'Harriet Jones'
-
ÚLTIMOS ARTÍCULOS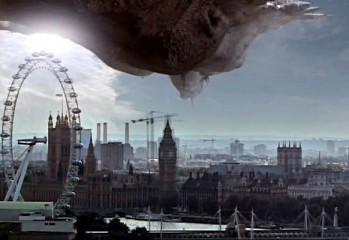 "The Christmas invasion" (La Invasión Navideña) fue el primer capítulo de Doctor Who que se emitió el día de Navidad desde "The Feast of Steven", uno de los capítulos de la saga "The Daleks' Masterplan" (El Plan Maestro de los Daleks). Sin embargo, este capítulo fue pensado para que estuviera fuera de la temporada. Fue el primero en la tradición de los Especiales Navideños, con una duración de 60 minutos, es el episodio más largo que ha producido nunca BBC Wales.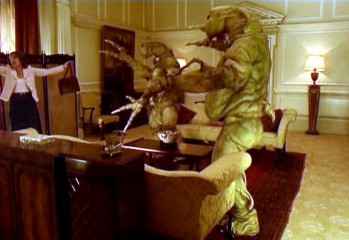 World War Three (Tercera Guerra Mundial) es el quinto episodio de la primera temporada de la Nueva Serie de Doctor Who. El episodio es la continuación (y resolución) de la historia que había empezado con "Aliens of London" (Alienígenas de Londres). Es la primera vez que podemos ver a Mickey Smith ayudando al Doctor como un compañero. También podemos ver a Harriet Jones en lo que parece una prometedora carrera, aunque más tarde el Décimo Doctor decidirá cambiar. También es la primera vez que veremos que la TARDIS dispone de un teléfono que funciona, algo que durante la quinta temporada será más destacado.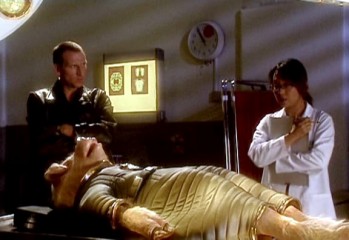 Aliens of London (Alienígenas de Londres) es el cuarto episodio de la primera temporada de la Nueva Serie de Doctor Who. Fue importante por que fue el primer cliffhanger de esta Nueva Serie. los cliffhangers permitieron a Davies ampliar la trama de la historia y reproducir una parte muy recordada de la serie original.El episodio introdujo a los Slitheen, que volverían tanto a la serie Doctor Who, como a The Sarah Jane Adventures,y Toshiko Sato, que más tarde se convertiría en un personaje de Torchwood. El episodio también estuvo marcado por ser la primera aparición de una figura política recurrente: Harriet Jones.